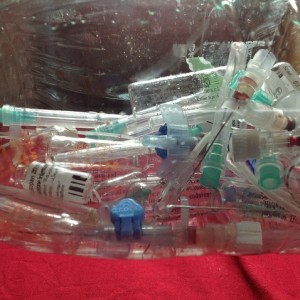 The Best Medical Waste Incinerators
In this short article we are going to touch on Medical Waste Incinerators.
These incinerators and most others are dealt with under the laws of the United Kingdom and the penalties for infringement, because of the risks associated with incorrectly disposing of hospital or infected waste can be very high. In serious cases the right to operate an incinerator can be removed, requiring waste to be transported to a registered incinerator to be legally incinerated. The cost of this can be high depending upon several factors.
First time purchase of a medical waste incinerator
If you are considering the first time purchase of an incinerator you can obtain the law from the local district health authority who will be responsible for licensing it or if you own or manage a hospital, it may well be that your engineer has full details to hand. Alternatively the staff at Burn-rite is fully conversant with the law and regulations. We will be happy to explain them and how they reflect in your particular case.
The Burn-rite range of Medical Waste Incinerators has been designed specifically to incinerate medical waste at the point of source and can reliably be utilised to dispose of all types of medical, clinical and pathological waste arising from hospitals and healthcare facilities. In addition, our incinerators are virtually odour and smoke free.
Incinerator Options
As you would imagine with incinerators of this pedigree, not only are they economical and totally reliable in the incineration process of medical waste but all can be adapted for heat recovery for water heating. For every application of medical waste incineration, 2 options are available to suit every requirement including red bag waste.
Lower running costs
Nowadays, running costs are vital and nowhere is this more the case than for hospitals. Through unique design features we have created incinerators which are as economical as possible and can proudly boast that Burn-rite offer the most competitive cost per kilogram incinerated of all batch loaded incinerators.
Burner Exchange Service
Fully backed up by a 24 hr burner exchange service, our incinerators ensure that down time is something you need have no concern about. Your Burn-rite Incinerator will always be fully operational in the event of a burner breakdown.
As leaders in our field our reputation is excellent as are our products. If you need an incinerator for any purpose do give us an opportunity to quote.